Coming Up

-March 21, 2018: Judy Semroc, "Flying Jewels: Dragonflies and Damselflies of Ohio"
-April 18, 2018: Warbler Warm-up - Matt Valencik and Kelly Kozolowski
-April 21: Photo walk, time and place TBD
-May 16: Brian Berchtold, Presque Isle through my Eyes
Members: Visit our CVPS Facebook Group and join in
Please note: Monthly meetings are now held on the third Wednesday uness otherwise noted on the schedule of events.
2019 Cuyahoga Valley Calendar
CVPS members - start getting your photos ready to submit for the 2019 park calendar. Click here for the calendar submission guidelines.

If you would like to submit and are not yet a member of CVPS, click on the Join link above to become a member of the Conservancy and CVPS.
2017 CVPS Contest
Thanks to everyone who submitted their images for this year's contest. The images have all been uploaded to the gallery so you can view the winners and check out all the rest of the great images that were submitted. Contest details for 2018 should be posted in late summer.
Congratulations to Brian Wilson for his Best of Show Image Brandywine Falls Foggy Morning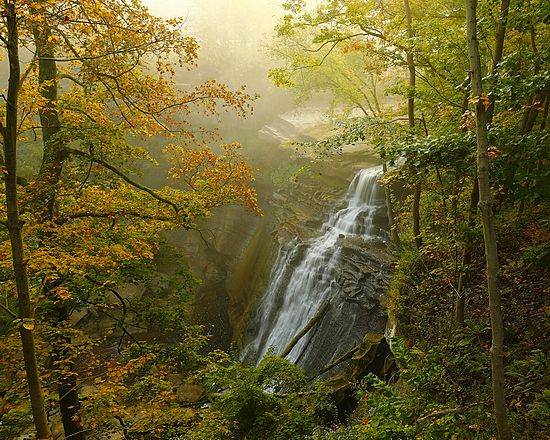 Click here to see a gallery of all the images.
.
Upcoming Workshops & Tours!
CVPS Fall Photo Workshop

:

Nature Photography with Willard Clay

,

Thursday, October 25 – Sunday, October 28, 2018

Join one of the masters of landscape photography, Willard Clay, to strengthen your photographic skills and vision. Willard will share his years of experience to help participants gain a deeper understanding of what makes great nature photography and how to incorporate those elements in their own work. He will place special attention on teaching about strong composition, as well as understanding and creatively using light. Field sessions will provide the opportunity to apply these ideas and techniques, assisted by Willard. In addition to classroom lectures and field shooting, Willard will provide constructive critique sessions to help participants refine their work and take it to the next level.
Read more here!
Registration information and workshop flyer coming soon!
---
The CVPS Gallery – A Second Chance to Enjoy Members' Work

Did you miss the last CVPS Photo Walk or the Members' Show? Don't miss the opportunity to view many of the images from these events. Visit the CVPS Gallery page, click on an event, and enjoy members' photographs. The shared images are the next best thing to being there – and will inspire you to attend an upcoming event!

Beavermarsh panorama by Jeffrey Gibson
Contact us at info@cvps.org

This site developed and maintained by Ed Toerek, Ann Gulbransen and Bill Dickinson, email
CVPS Webmaster
with comments or suggestions
.
.