2023 Monthly Presentations
All Monthly Presentations on the day and time listed below by Zoom unless otherwise noted.
This schedule is still a work in progress so check back often for updates. This schedule past Marchis tentative.
Send an email to cvpsphotos@gmail.com to get the link for any zoom presentation.
Date
Speaker
Topic
January 18, 2023 7:00 p.m.
by Zoom
Jim McCormac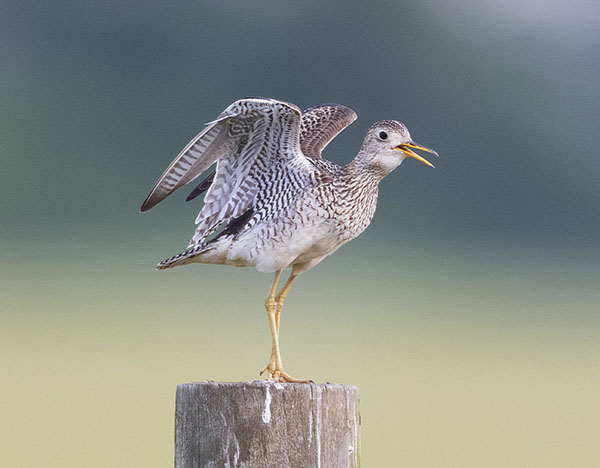 Conservation Photography - Connecting the Masses with Nature

"A picture is worth a thousand words" goes the famous adage, and it's especially true in this technologically and graphically driven age. Photography is an effective vehicle to illustrate the beauty and intricacy of Nature, expose people to new facets of natural history, and by extension promote an interest in conservation. Photographic imagery has revolutionized survey protocols, as evidenced by massive data repositories such as iNaturalist, and greatly reduced the need for physical collections of specimens. Effective imagery can bring the Lilliputian details of a gnat-ogre to bear for all to see, expose the suave allure of a cedar waxwing, or preserve the gloriousness of a Lake Erie sunset. This pictorial talk will explore the ways in which imagery can be used to promote and document Nature. Needless to say, the program is full of interesting natural history photography.
Jim worked for the Ohio Department of Natural Resources for 31 years as a botanist, and later specializing in wildlife diversity projects, especially involving birds. He has authored or coauthored six books, including Birds of Ohio (Lone Pine 2004); and Wild Ohio: The Best of Our Natural Heritage (Kent State University Press 2009). The latter won the 2010 Ohioana Book award. He is a coauthor of the Ohio Breeding Bird Atlas II book. His new book, Gardening for Moths in the Midwest, is in press and should appear in Spring 2022. Jim writes a column, Nature, for the Columbus Dispatch, and regularly publishes a natural history blog. He has written numerous articles in a variety of publications, and has delivered hundreds of presentations throughout the eastern United States. He was named 2015 Conservation Communicator of the Year by the Ohio League of Sportsmen. Jim is an avid photographer, shooting a range of natural history subjects. He has had hundreds of photos published in various forums.
February 22, 2023
7:00 p.m. by Zoom
Jennifer King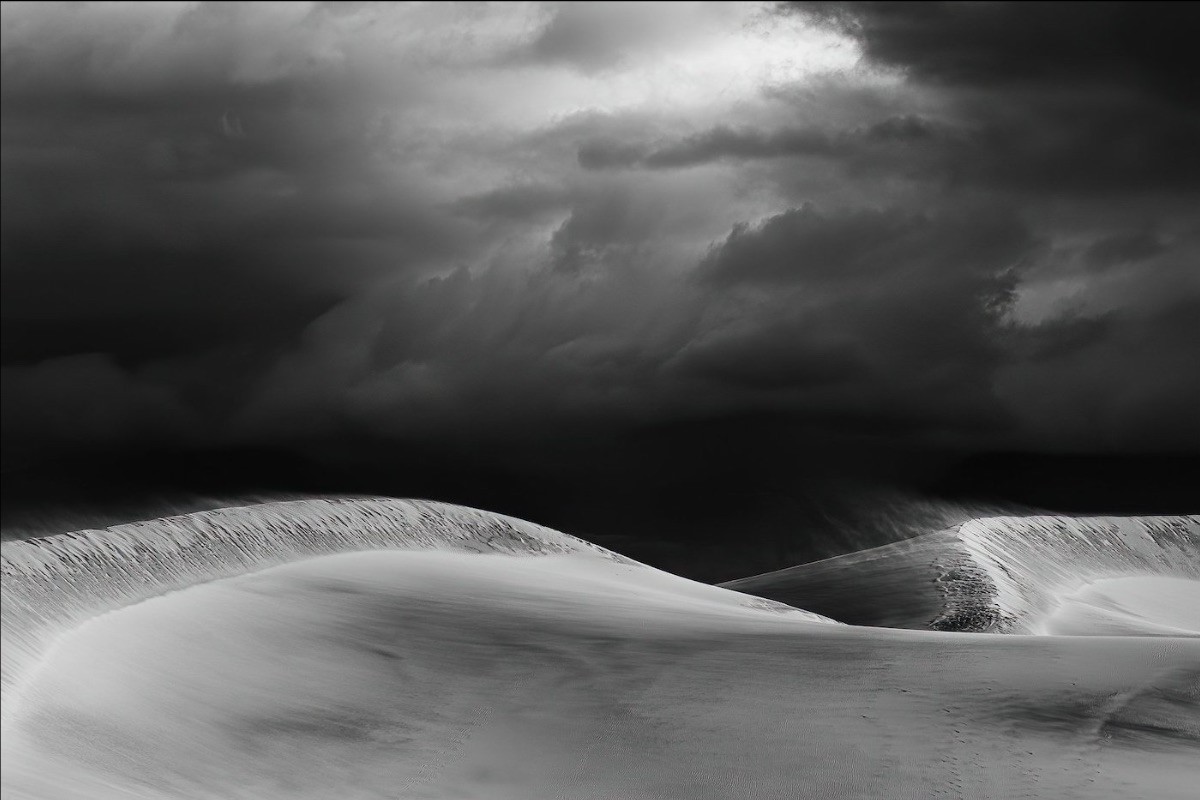 The Fine art of Black & White Photography
Dive in to a fine art approach to black and white photography through visualization and light. Jennifer King will talk about approaching your photography differently, to see light and shadow as you refine your composition and techniques. Different processing methods will be reviewed to bring your image to life.

Jennifer is an internationally acclaimed landscape and fine art photographer with a passion for teaching and inspiring photographers around the world. She draws on her fine art and design background to bring an artistic approach to nature photography. Jennifer is honored to be a Moab by Legion Master Photographer, Singh-Ray Filters Ambassador, and one of the premier black and white photographers in the country. She is recognized as 1 of 15 Amazing Women to Follow by 500px and is the Founder of Photographers for the Fight Against Breast Cancer (

www.pfabc.org

), an industry-wide organization bringing together the biggest names in photography to raise money for breast cancer research.

You can find her photography, tutorials and interviews in Outdoor Photographer Magazine, Outdoor Photography Guide, Camera in the Wild, Photography Talk, VIA Magazine, Smoky Mountains Journal of Photography, Wild Planet, and more!

See Jennifer's work at www.jenniferkingphoto.com
March 14, 2023, 7:00 p.m. in person at Happy Days
Park Ranger Ryan Trimbath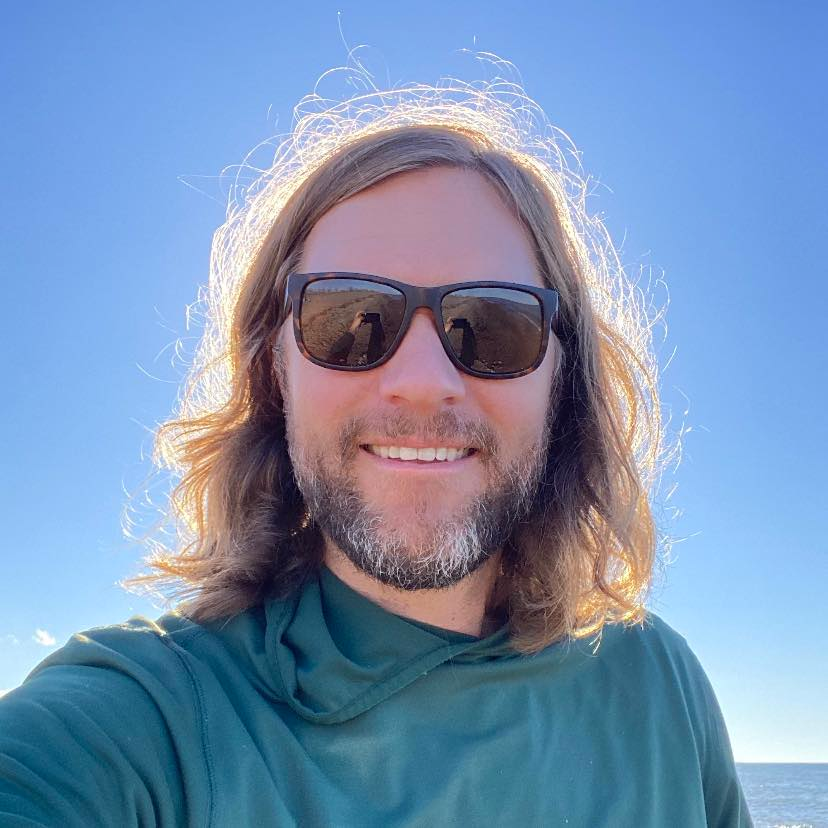 Flora and Fauna of the CVNP
Join us for an evening of rediscovering our own back yard through the guidance of one who knows it better than all of us – Cuyahoga Valley National Park ranger and biologist Ryan Trimbath.

Ryan will use his intimate knowledge of the park and its flora and fauna to cause us to open our eyes to our Park in new ways. As it will be March, Ryan will be able to tell us about the spring ephemerals—when and where to expect which spring wildflowers will bloom. A passionate birder, Ryan also will talk about the birds reappearing in our park.

Importantly, Ryan will give us insight into our own behavior – how we humans can behave ethically in the park so as not to disturb its native inhabitants as we witness and photograph their beauty.

Don't miss this in-person presentation at Happy Days.
<![if !supportLineBreakNewLine]>
<![endif]>
April 26, 2023 7:00 p.m. by Zoom
Scott Keys



Three Keys to Bird Photography
Join us when Scott Keys explains the three important principles he applies to all his avian photography:
Light

Perspective

Environment
To reinforce these discussion points, he will share nearly 100 images of the birds he has photographed over the years. Be prepared to be inspired!

A birder and outdoor enthusiast, even though Scott's work is focused on avian photography he enjoys all wildlife. He resides in the Lehigh Valley, Pennsylvania.

Spending hundreds of hours a year in the field, Scott has become a prominent bird photographer with a large social media presence, which he uses as a platform to share his photography as well as to educate and entertain. He is a contributing photographer to several publications and host of the YouTube channel, Wildlife Inspired. Using principles of natural light, engagement, and a focus on the environment, he has photographed hundreds of bird species locally and across the United States. His current passion is incorporating native plants and habitats into his avian work.

Learn more at www.skeysimages.com. You can also see his work on Instagram
www.instagram.com/skeysimages/ and check out his educational YouTube channel: https://www.youtube.com/@WildlifeInspired
May 17 2023
7:00 p.m. by Zoom
Michele Sons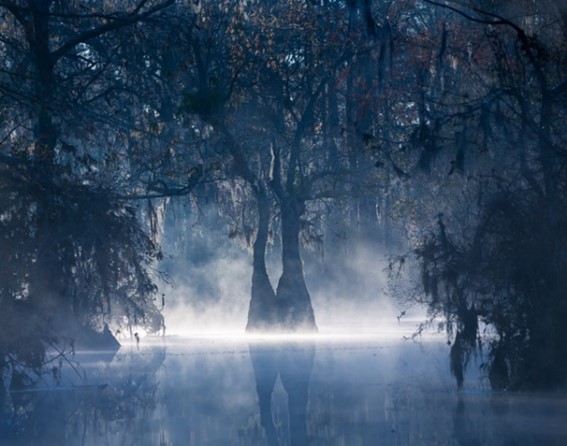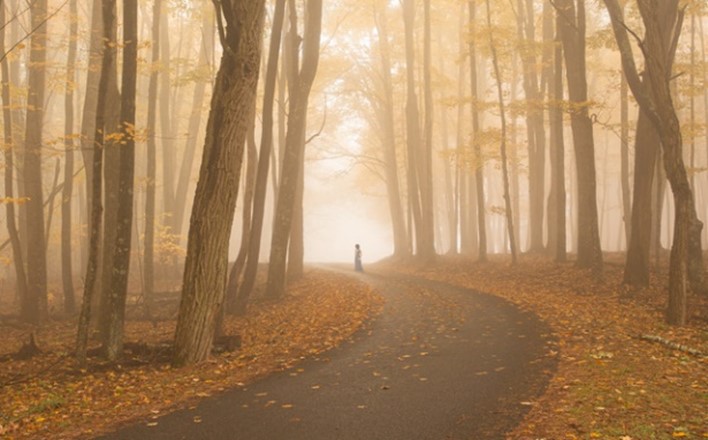 The Art of Fog


Join us as Michele Sons presents "The Art of Fog," a 60-minute exploration of the artistic potential of fog, including a survey of the different types of fog, tools and techniques available for finding fog and case studies that teach out real-life examples of shooting in fog. She will speak about shooting tips, composition tips, and post-processing suggestions.

Michele is the 2022 New River Gorge Creative-in-Residence photographer, a fine art landscape and nature photographer, writer and educator.

Michele's photographs have been featured in the National Geographic Beautiful Landscapes 2018, 2019 and 2020 calendars, and in group and solo museum and gallery exhibitions. Additionally, her work is highlighted in numerous local and regional publications, as well as on websites including Outdoor Photographer, Lensbaby and Small Scenes. Her client list includes The Wilderness Society, Great Smoky Mountains Association, Eastern National and The Appalachian Trail Conservancy to name a few.

Michele is a member of Nature First, which supports the protection and preservation of the world's natural and wild places through inspiring, educating and uniting everyone making photographs and videos in nature.

Learn more about Michele's work:

www.michelesonsphotography.com

https://www.facebook.com/MicheleSonsPhotography/

https://www.instagram.com/michelesonsphotography/
June 13, 2023
7:00 p.m. by Zoom
David Swindler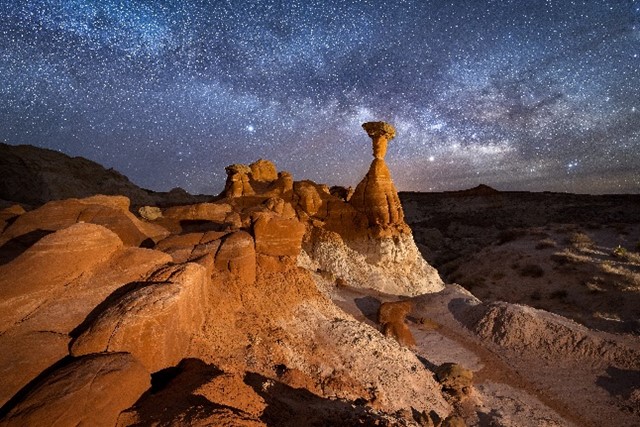 Photographing the Great Southwest: Locations, Planning, and Techniques
David will inspire you to photograph the desert as he shares some of his favorite locations, planning tips, and photographic techniques. The Southwest is also ideal for capturing the dark night skies – especially during the Milky Way season!
Always an avid outdoorsman, David first picked up photography to share his outdoor adventures with others. In 2014, he left his day job as a chemical engineer to follow his true passion. He has traveled to some of the most remote regions of the world and has extensive experience photographing a wide variety of subjects and conditions.
David finds great satisfaction in helping others learn photography. He explains "I love photography! Ever since I was a young child, I've had a strong connection to the natural world. Photography enables me to share with others the beauties of nature I am privileged to behold. I love traveling, and exploring. It doesn't matter whether I'm in the nearby mountains [of Kanab, UT] or in exotic locales overseas - there are always amazing images to capture and share."
David has been recognized by International Photography Awards, Siena International Photo Awards, Sony World Photography Awards, International Landscape Photographer of the Year, and National Geographic, among others.
Visit
https://www.flickr.com/photos/dswindler/
to see his work
July 19 2023, 7:00 p.m. live at Happy Days
PechaKutcha
PechaKucha Night Returns
Join us as CVPS members use a 20-by-20 format (20 slides, 20 seconds per slide) to share multiple, fast-paced, themed portfolios.
August 17 2023
7:00 p.m. by Zoom
Sapna Reddy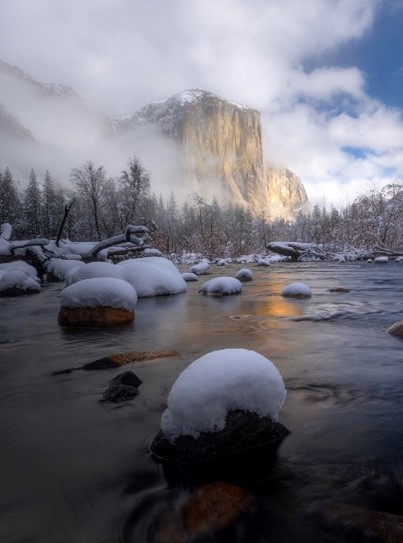 Creating Compelling Landscapes from Around the World




Sapna Reddy is a nature/landscape photographer based in Northern California. She is currently pursuing dual careers as a doctor and a photographer. As a radiologist she analyzes images in an attempt to establish diagnosis and achieve cure. As a photographer she creates images that celebrate the immense beauty of nature and enhance personal wellbeing by establishing a strong and lasting connection with the great outdoors.

Her presentation will focus on analyzing and understanding what is required to go beyond the postcard and create compelling visual stories. Selecting locations, what to look for in the field, techniques to create unique images and how to render a personal interpretation of the landscape before you.

Sapna's images, which are widely published, have also been used to transform the walls of Kaiser medical centers in the Bay Area and create an ambience of healing. She has conducted both national and international photography workshops and is currently developing the landscape photography learning module for Lightroom academy for Adobe.

Go to Sapna's website to see for yourself why CVPS is very excited to have Sapna share her outstanding work and knowledge with us. www.spanareddy.com https://www.instagram.com/sapnareddy/
August 30, 2023
7:00 p.m. by Zoom
Member Show
Member Show & Critique
Members of the Cuyahoga Valley Photo Society are invited to submit up to three images to be critiqued by expert photographers for a virtual members show. There is no restriction on the date or location of the photographs. Please email your images to cvpsmemberphotos@gmail.com by Saturday, Aug. 26th, 11:59pm to be included in the critique on August 30th. To view the requirements for images submitted, visit the Photo Society's gallery web page.
September 20, 2023 by Zoom
Clare Kaczmarek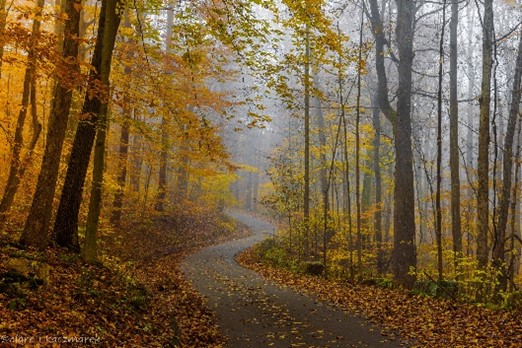 Preserving Autumn Beauty

Southwestern Pennsylvania photographer Clare Kaczmarek shoots
landscapes almost exclusively and will share advice on how we too can preserve the beauty of the seasons, especially autumn. Her goal is simply to try to photographically preserve some of the beauty
she encounters and to share it with others.
Clare, who has been shooting for about 30 years, has not had any formal training, although she was tutored for several years by a professional. She shot slide film – Kodachrome 64 and Fujichrome Velvia 50 (she noted: the greens were incredible!) And while she misses those films, Clare admitted that she felt freed when digital cameras were born – no more trying to be economical with using and processing the film.
She is most interested in photographing sunrises, fog, reflections and moving water - especially waterfalls and has won numerous awards with her landscapes. Among them:
<![if !supportLists]> · Photograph of the Year, 2013, Westmoreland Art Nationals<![endif]>
<![if !supportLists]> · <![endif]> First Place in the Landscape Division, 2020, 2021 and 2022 Go Laurel Highlands (Laurel Highlands Visitors Bureau) Photo Contest
<![if !supportLists]> · <![endif]> Third Place in the Landscape Division, 2013 Laurel Highlands Visitors Bureau Photo Contest
<![if !supportLists]> · <![endif]> Cover Photo of the March/April, 2018 and November/December, 2021 issues of Pennsylvania Magazine
See Clare's beauty-filled work here: https://www.flickr.com/photos/59798467@N02/
October4, 2023
Dave Watkins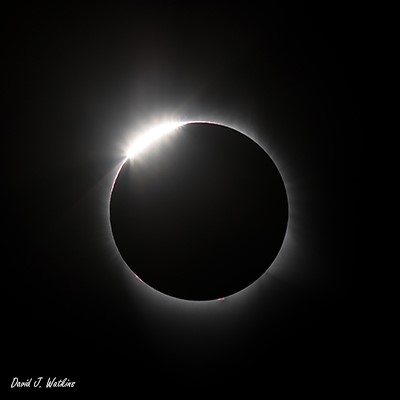 Preparing for the Eclipse
If you plan to photograph or just view next April's solar eclipse, you will not want to miss the Photo Society's in-person October program.

Dave Watkins of Norton, a photographer with 20 years of experience, will focus on what to expect during the solar eclipse on April 8, 2024. Of course, no presentation on the sun is complete without explaining how to view or photograph it safely. For photographers, Dave will recommend appropriate camera gear and any special preparations needed.

During an eclipse, there are such unusual visual effects as the crescent shadows and shadow bands just before and after totality. The diamond ring and Bailey's beads are short-lived effects that are reserved for capturing with your camera. Dave will discuss what occurs before and after the four contact points of the eclipse. And you will learn about solar prominences, the chromosphere, and the corona.

Dave's photographic interests range from snowflakes to distant galaxies, insects, birds, reptiles, and mammals, sunrises and sunsets, plants and wildflowers. He has been shooting astrophotography (deep space objects like galaxies and nebula, also planets and the sun) for 11 years. In 2019, he had a roll-off roof personal observatory built on his property.

You can view Dave's remarkable 2017 solar eclipse photos and many other collections on his website gallery page at: http://www.watware.com/photogallery/gallery.php.
November 15, 2023
2023 Contest awards
2023 Contest awards
Awards will be presented on Wednesday, November 15, 2023, live at Happy Days Lodge. The slideshow of all the entries will start about 6:45 and the Awards Program will begin at 7:00 p.m. We hope all CVPS members will attend to see the presentation and discussion of the winning images.
December 13, 2023
Holiday Party
Program Committee:

Steve Ash - ash@uakron.edu
Kris Brown - kwbrown@neo.rr.com
Bob Davis - davisrcmj@msn.com
Jean Krusinski - jlkphotog@gmail.com


Jeneen Rieser - Jeneenrieser@gmail.com




Bindiganavale

Vijayaraman (Vijay)

- bsv@uakron.edu


If you have ideas for future programs, please pass them on to one of the committee members